Heyas
I wanted to post this way earlier but I've been so busy with stuff. Busy with what? Well!
Three things! First...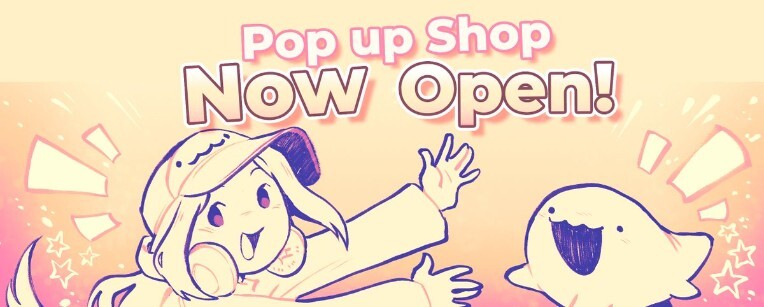 (Banner art by @QuoIsEternal, who also did the other art down below in the DTYIS section, with additional layout by @JDZombi)
Renaine has a pop-up shop! Until September 18th you can get limited edition stuff like a Chompy plush and your own Adoption Certificate. As expertly shown here by my boys @DrewPBalls and @SrPelo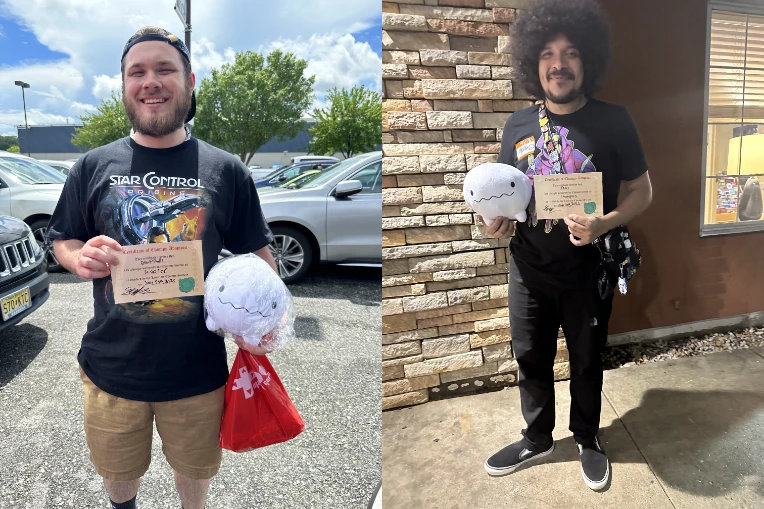 But that's not all cause...
Renaine DTIYS Contest!!!
If you can't buy a Chompy and/or live outside the US, we're giving out an international shipping Chompy. All you gotta do is enter the Renaine Draw This In Your Style (DTIYS) Contest! The winner is randomly drawn, so everyone is welcome!
More details in this Tweet-err X-post err whatever yea check it out
**You can also post it on Newgrounds!** Just tag it in the Art Gallery with #Renaine and/or RenaineDTIYS
Would love to see people's takes on Renaine chars. I've worked on this game for 6 years so I know them inside and out, which is why seeing new takes would be awesome :D
All you gotta do is draw one of these chars in your own style!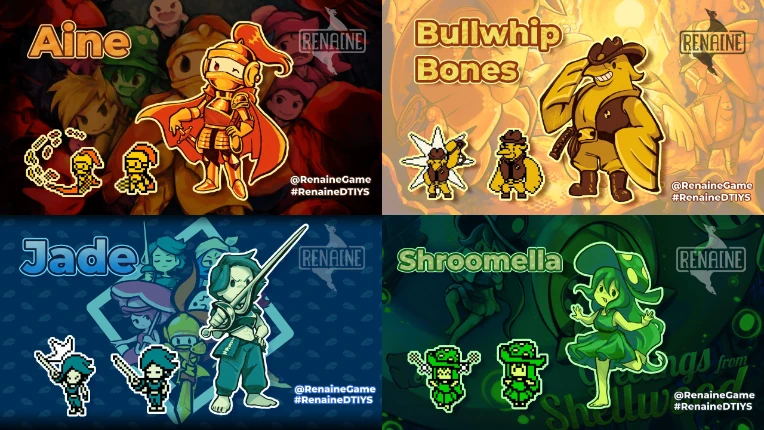 Finally, and the best thing ever
ANNOUNCING THE (ALMOST) 24/7 CHOMPSTREAM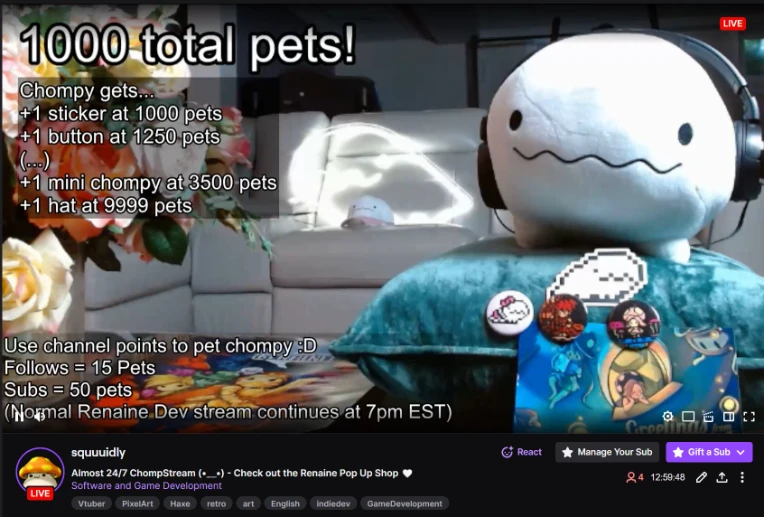 I've converted my stream to a 24/7 ChompStream where you too can watch a live feed of Chompy sitting there on a pillow.
And you can pet them!!! Using channel points you can remotely pet the chompy from anywhere in the world!!! At higher pet counts Chompy gets more stuff. They already unlocked some buttons, a postcard, and a sticker! There's a big goal to even put a hat on them! You get bonus pets for following/subbing so be sure to tell your friends cause those follow bonuses really stack up (•﹏•)
(Note: Due to local Chompy Labor Laws, Chompy has to take a break every weekday night EST. Shortly after this post drops, I'm gonna start my normal weekdaily dev stream and the ChompStream will be paused. But they'll be back right after!)
Anyhow, that's a lottta Renaine stuff, but I really hope you guys have fun with it! It'd be so awesome to see people turn up whether to draw something or chompy something or pet something or pet something then draw something then chomp something or hell even buy something. This whole thing's been a ton of work to put together all so we can mess around and have fun :D
To sign off, rumor has it there's a Chompy (a flashy one given to @TomFulp) hidden in the NG office. Can you find them?